Wallet & Keychain Gift Set
Showcased on this Wallet and Keychain Gift Set by ABYstyle, the Dragon's Sin of Wrath is a fan-favorite emblem from The Seven Deadly Sins! The bi-fold vinyl wallet is perfect for storing cash, cards, and coins while the metal keychain can be hung on a key ring or favorite backpack.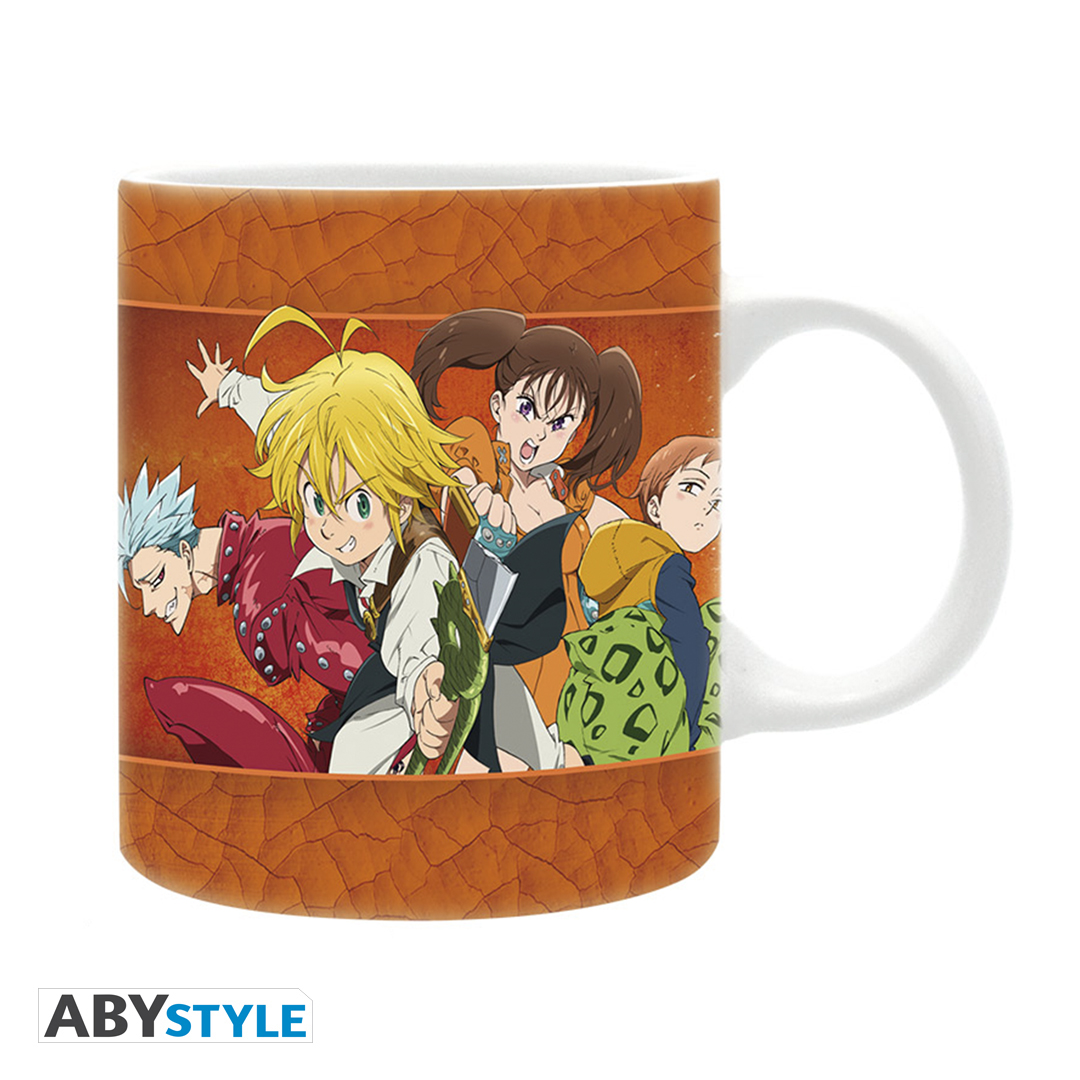 The Sins Mug, 11 oz.
Join The Seven Deadly Sins on their quest to save Britannia from the clutches of the Holy Knights! This ceramic mug features Meliodas, Ban, Diane, and King along with the series' classic logo. With an 11 oz. capacity, this mug is ideal for both hot and cold beverages.